Frames & Sunglasses
Optical Lenses
Dior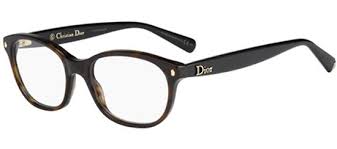 Christian Dior glasses feature the most fashionable and elegant eyewear collection for both men and women. Dior glasses are a fabulous way to fulfill your eye-care needs without sacrificing a sense of style. The Dior brand is known for its high-quality craftsmanship, so a purchase can be counted upon to last through years of constant use.
Dior is now established as one of the biggest designer brands in the world and operates a massive chain of outlet boutiques all over the world. The company produces a huge range of perfumes and designer goods, including glasses and sunglasses.
Intermountain Eye Clinic's large inventory of quality frames makes it easy to choose the perfect eyewear for the entire family. Let our trained professionals guide you toward the perfect pair of glasses for your lifestyle.
Sports • Sunwear • Readers • Occupational • Sizes for pediatrics, kids, tweens and adults