Frames & Sunglasses
Optical Lenses
Diva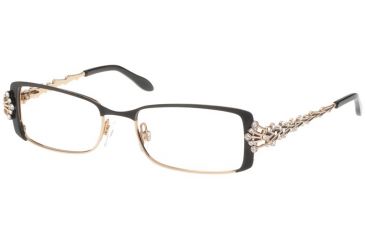 Diva is a true luxury eyewear collection that was first created in 1990 by Italian designer Antonio Coffen. He set out to create a collection that captured the ultimate in beauty, femininity and elegance interpreted into ladies eyewear.
Coffen's inspiration includes jewelry, in addition to the pure beauty of nature. Objects such as flowers, animals, the ocean, trees, leaves and even the streaks of a burning comet all can be noticed in the collection's metal treatments and color combinations.
The collection's varied shapes possess truly flattering designs. Italian made and designed, Diva represents the industry's finest in luxury eyewear.
Intermountain Eye Clinic's large inventory of quality frames makes it easy to choose the perfect eyewear for the entire family. Let our trained professionals guide you towards the perfect pair of glasses for your lifestyle.
Sports • Sunwear • Readers • Occupational • Sizes for pediatrics, kids, tweens and adults