Frames & Sunglasses
Optical Lenses
Lafont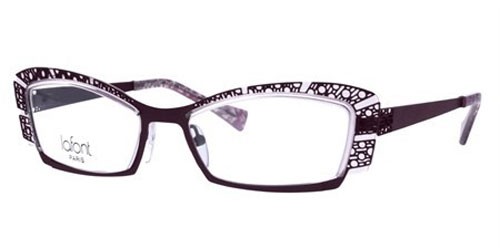 Lafont glasses are all handmade in France and embody the Parisian sense of fashion.
Like a true optical fashion house, Lafont unveils approximately 30 new models each season that feature sleek, smart and tailored frames for men, luxurious feminine pieces for women and fun whimsical styles for children.
Lafont uses 234 unique colors in its collection, and 100 pair of eyes examine each detail during the manufacturing process. Each frame is truly a work of art and craftsmanship.
Intermountain Eye Clinic's large inventory of quality frames makes it easy to choose the perfect eyewear for the entire family. Let our trained professionals guide you toward the perfect pair of glasses for your lifestyle.
Sports • Sunwear • Readers • Occupational • Sizes for pediatrics, kids, tweens and adults