Frames & Sunglasses
Optical Lenses
Maui Jim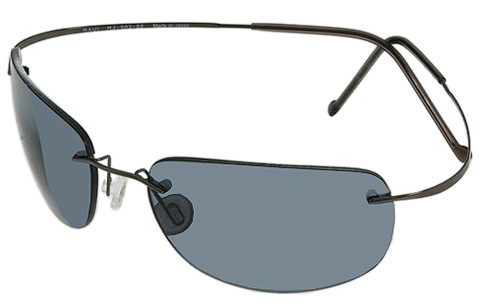 Maui Jim got its start in 1980 as a small company selling sunglasses on the beach in Lahaina, Hawaii. Seeing a need in the market for technology that could combat intense glare and harmful ultraviolet light while bringing the brilliant colors of the island to life, Maui Jim engineered the revolutionary PolarizedPlus2® lens. Maui Jim now offers over 125 styles of sunglasses, 100 percent of which are polarized and provide protection from 100 percent of UVA and UVB rays.
The PolarizedPlus2® technology goes beyond shielding your eyes from glare and harmful ultraviolet light to reveal and enhance the world's true vivid colors in detail. Maui Jim sunglasses are available in prescription and non prescription options.
Intermountain Eye Clinic's large inventory of quality frames makes it easy to choose the perfect eyewear for the entire family. Let our trained professionals guide yo utoward the perfect pair of glasses for your lifestyle.
Sports • Sunwear • Readers • Occupational • Sizes for pediatrics, kids, tweens and adults