Frames & Sunglasses
Optical Lenses
Ray-Ban sunglasses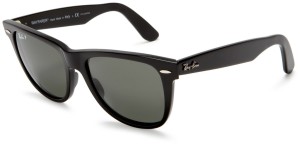 From James Dean to Aubrey Hepburn to Michael Jackson, Ray-Ban has proven indispensable for cultural icons. Ray-Ban has left its mark on culture and history. Indeed, the Ray-Ban Wayfarer model remains one the most instantly recognizable fashion accessories.
Throughout its existence, Ray-Ban has shaped popular culture. Never just a transient trend, Ray-Ban eyewear marks out the wearer as an individual of taste and discernment. Ray-Ban remains an enduring classic.
Intermountain Eye Clinic's large inventory of quality frames makes it easy to choose the perfect eyewear for the entire family. Let our trained professionals guide you toward the perfect pair of glasses for your lifestyle.
Sports • Sunwear • Readers • Occupational • Sizes for pediatrics, kids, tweens and adults